One way or another we all fall victim to writer's block. But it can come in many forms. It is not just a blank screen that sits forever mocking our lack of output. Sometimes it means we just move at a very slow pace. Our perfectionism kicks in so we fuss over every sentence before moving on. Or we fear someone will think we are shallow or just borderline literate.
If that's you, you are in good company. The good news is there are very practical things we can do to get us moving. Let me just reiterate a few ideas that might help.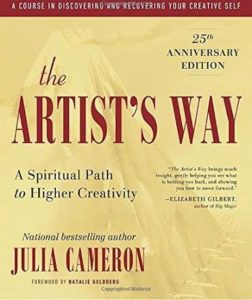 1. Get The Artist's Way by Julia Cameron and practice Morning Pages as she describes them. Writing thirty minutes a day without self-editing or correction about anything at all can help us form new habits that can get us writing more on a regular basis. If you think thirty minutes a day is a lot to commit to, think of how much time you've wasted staring at a screen getting nowhere. Highly recommended.
2. Read Betty Flowers whom I reference in Write Better. In just a page she gives us a great image. We all need our Judge and need to assure ourselves that the Judge will indeed have her say. But not till the end of the process—not at the beginning and not in the middle.
3. Do some writing exercises regularly. You can find sentence completion and other options on websites such as these:
10 Best Creative Writing Exercises
Doing these show us and remind us that we can indeed write on demand.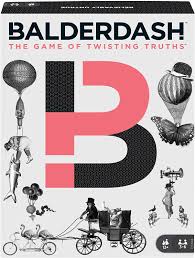 4. Play Balderdash. This box game in which we create phony definitions is great fun in a group, especially when you let your imagination run wild and other people can spur you on. Getting a group together will be easier, we trust, in the near future. The fun in this game is the spoonful of sugar to help the medicine of writing without overthinking go down easily.
Finally, Paul Silvia in How to Write A Lot tells us that people who were required to write daily wrote 3.5 time more pages and had twice as many creative ideas as those who waited for inspiration.* Being productive (such as with Morning Pages), can—even if our writing is flawed, wordy, or logically suspect—get us into a rhythm of writing which allows an opportunity for creativity.
Remember: We always can (and should) fix it later.
—
*Thanks, Marcia Bosscher, for highlighting this for me.