A year ago today, the environmental and energy crises ended.
"What? Seriously? They ended? Did I miss something?"
Yes, you did. And so did almost everyone else.
We now have the solution to pollution from oil and coal-burning power plants along with a nearly endless supply of clean energy.
So what is this miracle technology? And why don't we know about it? Both questions are incredibly important.
What Is the Technology?
The technology is fusion energy. On December 5, 2022, Lawrence Livermore National Laboratory in California demonstrated fusion ignition in the laboratory for the first time after six decades of research and effort by a dozen countries.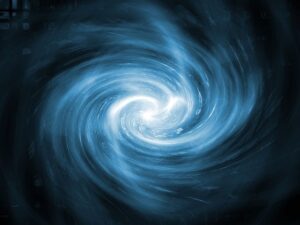 Instead of splitting the atom (the fission technology that makes nuclear bombs possible), "nuclear fusion is the process by which two light atomic nuclei combine to form a single heavier one while releasing massive amounts of energy." Unlike today's nuclear power plants, no radiation is created, and the technology cannot be made into a weapon—as evidenced by the fact that even during the whole Cold War, the United States and the Soviet Union cooperated on fusion research!
There are nearly fifty companies working now on implementing this technology. In ten years the first nuclear fusion power plant could be contributing to the grid. In twenty years a hundred plants could be online. And in forty years all coal- and oil-burning power plants could be decommissioned. Much remains to be done, but the solution is here.
Why Didn't We Know About It?
How could we have missed something this monumental? That is an equally important question. This could be the most important news story of the century, and yet people don't know it. Now that I've reminded you, you may vaguely recall hearing a report about this first successful fusion test. But you likely don't remember much about its implications.
The reason few people are aware of it is that the news industry almost never reports what's important. The sensational, the visually arresting, the emotionally compelling—these dominate our news. And these daily reports have almost no lasting significance to us personally or to our communities.
The news industries emphasize these ephemeral items because their purpose is not to inform but to make money. As I've written about before here and here and here, they focus on what will get them eyeballs and ratings.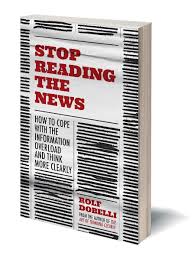 What's the solution? How can we be better informed if the news media (or worse, social media) is not the way to do it. This requires multifaceted, multilayered answers, but here is just one: Stop following the news and instead read books.
I have a much better understanding of what's going on in the world by reading books like Just Mercy by Bryan Stevenson, Factfulness by Hans Rosling, or Hillbilly Elegy by J. D. Vance. These consider important issues and trends from the last forty years which have much more explanatory power about our crazy world than anything you will ever hear on CNN, FOX, or MSNBC.
I also include long form journalism in this category—whether print or electronic. I learned about the massive implications of nuclear fusion by listening to one of the in-depth (usually three-hour!) interviews by Lex Fridman.*
When we stop following the news, we can be calmer, kinder, and better informed people.
—
* Lex Fridman Podcast, "Dennis Whyte: Nuclear Fusion and the Future of Energy, " January 21, 2023.
Image credit: Pixabay