In Write Better I emphasize the importance of staying focused on a narrow audience—even writing with just one person in mind. That can provide excellent guidance in knowing at what level to write, what to put in and what to leave out, what kinds of stories to tell, and how to organize your piece.
Don't write for all parents, but for parents of teens.
Don't write for all parents of teens but for parents of gifted teens.
Don't write for all parents of gifted teens but for single-parents of gifted teens.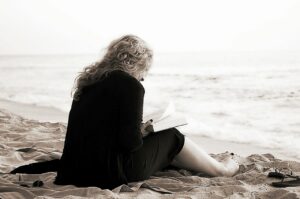 Counterintuitively, limiting your audience can increase your readership. How? By making sure you go deeply into that narrow group. Writing successfully for all parents is hard because there are so many other resources and bestselling books already available. You might therefore get fewer readers for the broad audience than for the narrow one where there is less competition.
I tried to follow my own advice in Write Better. Instead of addressing all writers, I focused on nonfiction writers for general audiences. Admittedly that's still broad, but it meant I could leave out character and plot development as well as technical and academic writing.
Nonetheless, books often have some in secondary audiences read over the shoulders of the main audience, finding much of value. That's what happened to me as well.
Unexpectedly, I've had people tell me Write Better is valuable for speakers. While I don't address topics like gestures, intonation, or preparation, we have a lot of overlap between writing out a talk and preparing a magazine article. Knowing your audience, constructing a persuasive argument, developing tone, becoming more creative, handling criticism—all these and more are of value both to those who speak and those who write.
Less is more, you see. And a smaller audience can get you a more readers.
—
photo: matunin Pixabay