Like many book lovers, you have probably enjoyed certain authors so much that you keep reading their books. At some point, though, you may get tired of them. It may begin to feel like they are writing the same book over and over, especially if they have hit on a successful formula. We can see this with money management books, self-help books, or thrillers like The DaVinci Code.
It's a conundrum for authors. On the one hand we are told to write what we know, yet we are unlikely to have deep knowledge or experience in several divergent areas. Likewise we may have gained expertise in a certain style of writing that may not transfer to a different genre. Imagine trying to shift from technical writing to popular fiction. It can and has been done, but it takes practice and discipline.
Then there is that old issue of audience. If we have developed a following (which can take a lot work and luck), why walk away from readers who still seem to want more?
One strategy is to take a chapter or subtheme in your first book and expand that, going in depth in a way you couldn't before. Another option is to take the topic you are known for and apply it to a different audience or context. Instead of getting organized in the home, consider getting organized at work.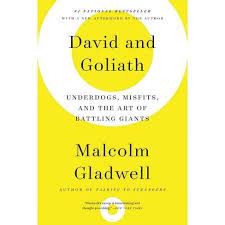 Malcolm Gladwell (Outliers, Blink, and David and Goliath) is someone who has found a happy balance of combining the similar and the different. He uses the same excellent journalistic and story-telling style to approach many different topics (success, intuition, underdogs). He models a curious mind, and I, for one, am happy to go wherever his interests take him.
I have also followed authors who have written similar kinds of books. The books in Louise Penny's mystery series centered on Chief Inspector Armand Gamache are quite alike, usually containing the same (or reoccurring) characters, mostly in the same locale (Quebec), using the same style. Yet she manages freshness in plot and superb characterization that makes us care about the people in her stories, book after book.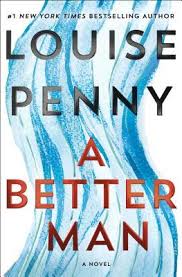 Yet sometimes after reading a couple books from the same author, I move on. Part of that may be due to taste. Or perhaps I've just gone deeply enough into a topic to suit my needs. But sometimes I just feel like I've read it before.
Publishers often see this reality in the declining sales of each new book by a previously successful author. It can be a conundrum for them as well. After working hard to establish a new author, they want to build on that—if they can without prompting tedium.
What if, as a writer, you have only one area of expertise and you've pretty much said everything you have to say in one book? To me, that's ok. And if you desire to write more, there are plenty of other channels for shorter pieces like blogging, articles, contributing a chapter to an edited collection, short stories, poems and more.
And one of these may spark an idea for a book on something brand new.