As Different As We Think: Catholics and Protestants (3)
I was recently having lunch with a Catholic priest who leads retreats and is a spiritual director. He works out of a nearby conference center with about ten other spiritual directors who meet regularly with over a hundred people. As we were enjoying our meal he said, "Well, maybe you can answer this question. It comes up with the other spiritual directors I work with. About ten percent of the people who come to us are Protestants. When we get together to discuss in general our work, other directors ask, 'How come after about six months of spiritual direction, the Protestants all say, 'Are we done yet? When do I get fixed?' What is that all about?"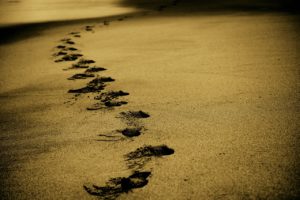 I said, "The Road to Emmaus is a paradigm of Catholic spirituality, right? Spiritual growth is a journey that we go on. And Christ travels with us on this journey even though we may not know he is there. But we recognize him in the breaking of the bread, in the Eucharist. And our immediate instinct at such times of significant encounter with Christ is to go to the community, just as the two on the Road to Emmaus did. So we have in this paradigm the key elements of the journey, the presence of Christ, the Eucharist and the community that make up much of Catholic spirituality."2 He looked completely bored, as if I were telling him the sun rises in the east and sets in the west.
"But," I said, "the paradigm of spirituality for evangelicals is not the Road to Emmaus but the Road to Damascus, where you have a dramatic, decisive crisis encounter with Christ."
His eyes at once became huge, and he said, "And you get knocked off your horse!"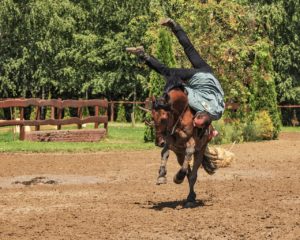 "Exactly. Spiritual growth happens in crisis events when we are suddenly thrust to a higher or deeper level of intimacy and commitment to Christ. From that moment we are radically changed. Spirituality proceeds dialectically. There is a radical discontinuity of the past from the future. Sometimes that moment is the crisis of conversion. Sometimes it is hearing a calling or some other new spiritual experience. So I think your Protestant friends may be expecting a Damascus Road experience."
"Oh," he said, still wide-eyed, "that is so profound!" My lunch companion, as you see, had a greater gift for the dramatic than I suspect I had for the profound.
Catholics often go through life, somewhat unaware of Christ's presence at all, and then notice, "Hey! Look at that! He's been walking with me all this time! Isn't that great!" They also instinctively know that our spiritual journey is never complete. We are always in process. Our sin and human frailty are always with us, but so is his grace and his company.
A Catholic friend who had had an evangelical-styled conversion experience once told his parish priest that he knew he would go to heaven when he died. "Well, that's a bit arrogant," the old pastor responded. And to the Catholic mind it is. While the issue has significant theological dimensions, it's as much or more a style of thinking that is in question.
The priest's response is roughly equivalent to the response many evangelicals might give when fellow evangelicals say they have achieved "sinless perfection." For evangelicals there's a big difference between having assurance of salvation and achieving sinless perfection. But for Catholics, it's all the same.
Having begun their spiritual life in a moment of crisis, evangelicals (subconsciously) anticipate that growth will occur in sudden leaps forward, often at a gathering of other Christians. Perhaps we hear a call to be a missionary and take that step in a dramatic commitment. Or it could be a decision to not just trust Jesus for our salvation but to commit our whole lives to him and his will—body, soul and spirit. We may begin speaking in tongues or be slain in the spirit or have a dream in which Christ appears. Not all evangelicals will approve of all these, but the notion of such a sudden, life-changing spiritual event is not foreign, and for many is expected.
This article was originally published in Books & Culture, March/April 2010, pp. 33-35. I am serializing it here for the first time in four parts.
photo credits: pixabay Free-Photos (footprints); Bergadder (horse)