As Different As We Think: Catholics and Protestants (2)
Catholics and Protestants (especially evangelicals, who have maintained certain historically Protestant distinctives) have certain habits of mind, culture and world view that affect the way each thinks and acts. I generalize here, of course, and not every Catholic or every Protestant will recognize themselves in the descriptions I offer. Yet the differences can often be seen in several key ways.
Perhaps the major mental category to consider is how Catholics and evangelicals handle cognitive dissonance. Evangelicals tend to think in either/or terms. If one thing is right, its opposite is wrong. Either Scripture or the pope is the supreme authority. It can't be both. There is a yearning for consistency of faith and practice. Knowing that we have flawed natures, evangelicals warn against error and in the prophetic tradition call God's people back to his truth and purity.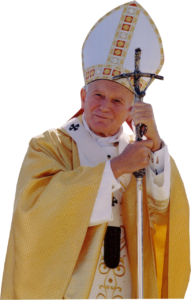 Catholics, by contrast, are very happy to think in terms of both/and. John Paul II was highly revered by Catholics, yet large majorities of Catholics (particularly in North America) felt perfectly at peace disagreeing with him on birth control, priestly celibacy and stem cell research. The inconsistency bothers them little.
Evangelicals have a difficult time understanding how Catholics can perform such mental gymnastics. In the evangelical mind, if one accepts the pope as the final authority in the church, then one must consistently agree with and obey him. If you don't, you aren't a real Catholic. Of course, Catholics who do disagree with the pope on many issues would be highly insulted by the suggestion that they are not true Catholics. Evangelicals have problems not just with the fact that Catholics believe different things but that they are somehow able to accommodate themselves to apparently inconsistent or incompatible beliefs.
Some time after Phyllis and I were married, I was introduced to the work of David Tracy, a prominent Roman Catholic theologian at the Uni1versity of Chicago. What I had thought of as both/and thinking Tracy, with much more sophistication and subtlety, termed the analogical imagination (in a book of the same name). Catholics tend to think by analogy. One thing helps us understand another by the similarities in both.
Symbols are therefore very important. In fact, symbols, for Catholics, are generally better than propositions in grasping the truth because there is more room for mystery and wonder. In a proposition, truth is limited to the words on the page and their meaning. So a symbol can better apprehend the truth in its multiple dimensions. We can never completely mine all the gold of truth in a symbol. And that is only as it should be because God (who is Truth) is so much more than could ever be encapsulated in a statement, or even in a whole book of statements. Sacrament and symbol lead us to a fuller, truer experience and knowledge of God.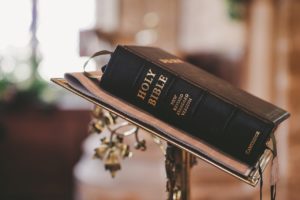 For evangelicals, the game is thought to be won or lost on statements. If we can't have fixed truth expressed in words, we are subject to every wind of doctrine. We lack an anchor and may drift into heresy or at least into the shoals of liberalism. While Catholics lean toward analogical thinking, Evangelicals tend to embrace what Tracy calls the dialectical imagination. Since we have a tendency to deceive ourselves, we seek certainty. Symbols are too vague to achieve this. Propositions warn us clearly against error, set limits and call us back to truth.
Have these differences always been so? Another Catholic, Ingrid Shafer of the University of Oklahoma, writes, "Until the Reformation both paradigms were part of the Catholic tradition. After the Reformation, Protestants and Catholics have tended to separate along analogical and dialectical party lines, even though . . . both modes are still found across the Christian spectrum and (ironically) the Catholic hierarchy (in contrast to the majority of the laity) has tended to follow the absolutist and dialectical paradigms. Furthermore, these two modes of seeing do not only hold for religious thought; they inform our total response to existence, our moral and aesthetic values as well as the manner in which we conduct our practical lives."*
*Ingrid Shafer, "Harnessing the Power of Love," usao.edu/~facshaferi/DIALOG02.HTML
—
This article was originally published in Books & Culture, March/April 2010, pp. 33-35. I am serializing it here for the first time in four parts.
photo credit: pixabay, jerycho1960 (pope); stempow (Bible)