The problem with talking to strangers is that most of us think we know how to "read" people. Gestures, tone of voice, facial expressions seem self-evident. As Malcolm Gladwell reveals in his book Talking to Strangers, they are not.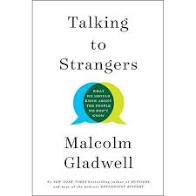 Both Neville Chamberlain and Lord Halifax met Hitler multiple times and thought him trustworthy. Why? Dozens, perhaps hundreds, of intelligent and worldly-wise people trusted the Ponzi King, Bernie Madoff, many losing their life savings. Why?
On the other hand, psychological studies show that people who are fidgety and say awkward things are often telling the truth. Why do we misread them so badly?
With his trademark story-telling abilities and riveting methodical style, Gladwell unpacks the dynamics that make us often trust people we shouldn't and distrust those we should trust. The recorded interviews of the enhanced audiobook give it a dramatic podcast feel.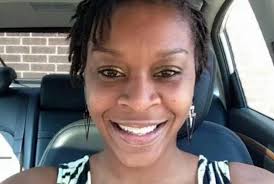 Gladwell begins and ends the book with the story of Sandra Bland, the 28-year-old African American who in 2015 was stopped for a minor traffic infraction, arrested, and committed suicide in jail three days later. He methodically unpacks the recorded July 10 encounter with State Trooper Brian Encinia.
In the course of subsequent chapters he goes deeper into the evolution of policing practices over the last fifty years. Misapplied conclusions from initially successful policing practices has led to unnecessary suspicion that has harmed the police and the communities they serve.
Talking to Strangers is perhaps Malcolm Gladwell's most important book that should be required reading for many, especially anyone who supervises law enforcement officers.