One of the besetting sins of churchgoers throughout the ages has been to take verses out of context. We show disrespect for and do damage to the Bible when we act like it is a grab bag of timeless truths we can rummage through at will. We mislead others and ourselves about what the authors actually meant.
The paragraphs surrounding a particular verse are key, of course. But so is the way authors structure their work—how episodes are laid side by side or paired in different sections. Structure conveys meaning which we are wise to pay attention to that lies beyond the surface of the text.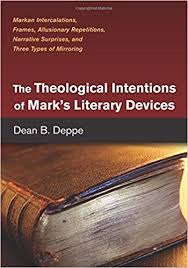 In Dean Deppe's tour de force, The Theological Intentions of Mark's Literary Devices, he systematically unpacks the dense networks of meaning embedded in Mark's gospel. Though not organized as a commentary, the book covers virtually the entire gospel.
Mark is famous for his "sandwiches" (also called intercalations or chiasms) in which he divides a narrative in two, inserting another in the middle. The story of Jairus's daughter, for example, is interrupted by the woman who has been sick for twelve years.
In this academic work, Deppe also considers other devices such as framing (matched episodes that bookend a section), allusionary repetitions (recurrences of Old Testament references), mirroring (reflecting the experiences of the community Mark wrote for), and narrative surprises (such as a response of fear or lack of understanding to a miracle rather than amazement or faith).
Under his detailed analysis, four themes emerge: the Messiah is a suffering, crucified servant; discipleship will also be met with suffering, confusion, and failure; the Gentiles are welcomed into the new community in Christ; many Jewish regulations are fulfilled in Jesus and are no longer in effect.
In these last two themes, Deppe sees Mark closely aligned to the theology of Paul who pioneered mission to the Gentiles. Luke and Matthew, by contrast, regularly soften Mark's diminishment of OT regulations (e.g., eliminating "The Sabbath is made for man, not man for the Sabbath," "In saying this, Jesus declared all foods clean," and others). In this vein Mark likewise suggests that Jesus' temple action is more than a symbolic cleansing but a symbolic destruction.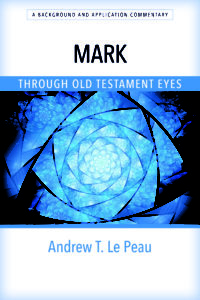 Deppe comes to these conclusions partially through his use of biblical criticism. While this results in seeming to set Jesus against Mark at times, his approach also unearths interesting insights regarding Mark's use of geography. His work on the absence of Jesus (when Jesus is separated from the disciples) is also worthwhile.
I have long favored Deppe's general approach of paying attention to Mark's sophisticated use of literary devices. In Mark Through Old Testament Eyes, I especially consider two interpretive keys. The first is, as the title suggests, Mark's intertextuality and the second is the way he structures his gospel.
I welcome Deppe's comprehensive work both for the overall emphasis he gives to these and other devices for understanding Mark as well as for the thirty, sixty, hundredfold yield of insights into the gospel that he harvests in this important book.