OK. You want to convince teens who don't use sunscreen that they really should. How do you go about it?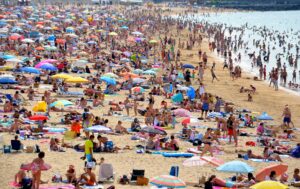 Do you marshal facts about skin cancer? Explain how ultraviolet rays work? Add arguments about increases to health care costs? Then offer examples that support your case?
When we want to persuade someone, our tendency is to begin with a direct approach. Such a technique, however, is often ineffective. As I noted in Write Better, "When we put forward an argument, we can trigger the rational, judging, and evaluative faculties in our audience. As a result, they may respond (at least in their own minds) with arguments of their own" (p. 60).
Our brains aren't just rational machines that pump out logic. We have another and probably larger dimension to our thinking that we often don't consider. Some call this intuition or gut reactions. Jonathan Haidt calls them automatic processes.
Based on years of research into how people make moral judgments, Haidt believes we should instead start by being friendly, taking time to understand the other person's point of view.
Why? Because our emotions have a profound effect on how we think about things. Emotions aren't opposed to reason, he says. They are instead a way–a very important, very useful way–to reason. (Think about sociopaths who are very rational but lack many emotions and therefore make terrible decisions.) Emotions are not infallible in decision-making, but neither is a rational approach.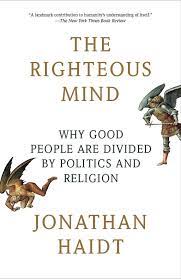 Contrary to what we might think, studies have shown that usually we initially have a hunch about what is right or wrong when faced with an issue. Then our rational faculties may or may not come into play, using our hunch as a starting point. If, then, you want to persuade someone (in person or in writing), start with that intuitive, emotional side because our hunches tend to guide our reasoning.
Haidt offers a model for how we might put together a persuasive case. Indeed he structured his book, The Righteous Mind, using this very approach. He tells us,
I have tried to use intuitionism [the theory that decisions begin with emotions] while writing this book. My goal is to change the way a diverse group of readers—liberal and conservative, secular and religious—think about morality, politics, religion, and each other. I knew that I had to take things slowly and address myself more to elephants [our intuition] rather than to riders [our reasoning]. I couldn't just lay out the theory in chapter 1 and then ask readers to reserve judgment until I had presented all of the supporting evidence. Rather, I decided to weave together the history of moral psychology and my own personal story to create a sense of movement from rationalism to intuitionism. I threw in historical anecdotes, quotations from the ancients, and praise of a few visionaries. I set up metaphors (such as the rider and the elephant) that will recur throughout the book. I did these things in order to "tune up" your intuitions about moral psychology. If I have failed and you have a visceral dislike of intuitionism or of me, then no amount of evidence I could present will convince you that intuitionism is correct. But if you now feel an intuitive sense that intuitionism might be true, then let's keep going (pp. 59-60).
That's a pattern we can use too. If, then, we want to encourage people, especially teens, to form a habit of using sunscreen, is there a better way?
Could we connect with them at the emotional/intuitive level before going to a rational approach? We could begin by identifying with our audience about how much we love the tanned look. But instead of then moving to the topic of cancer, what if we stick with the beauty angle? Chip and Dan Heath suggest noting that too much tanning gives you wrinkles.* That distasteful image can get an immediate negative reaction from teens that can guide their thinking.
Will everyone be persuaded? No. But by approaching people as whole people, we are likely to persuade more.
—
*See Made to Stick, pp. 38-41.
Image by Pierre-Laurent Durantin from Pixabay