"The art of prophecy is very difficult, especially with respect to the future."*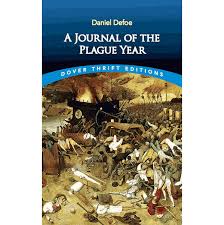 That is no less true in the world of writing and publishing than in politics or business. What will be the hot topics of the next year or decade? Few predicted two years ago that we'd see a huge resurgence of such backlist books as  Love in the Time of Cholera by Gabriel García Márquez, Albert Camus's The Plague, and A Journal of the Plague Year (1722!) by Daniel Defoe.
Should we try to be current or should we aim to be evergreen? When trying to figure out what to write next, it can be a difficult question. In general, I think we should avoid the current or trendy unless that new fad happens to hit our sweet spot—something we already have some experience with, interest in, or knowledge of.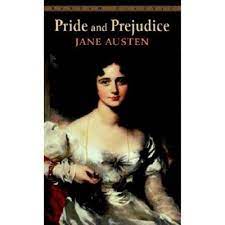 A corollary is that we probably shouldn't worry whether our interests are in favor or not with the reading public. We should write about what interests us. You can't fake enthusiasm. Your passion will capture readers.
Roger Burlingame wrote in 1946: "A few years ago there were resurrections of the Brontës, Anthony Trollope and Jane Austen, whose novels of manners presumably belong to an area on which the door had definitely shut… So it is never safe to say that a book or a genre is dead or fatally dated."** And the Jane Austen revival seems to have had remarkable staying power even to this day.
If something out of date or passé interests you, don't worry about it. Write what you care about. Write with excellence. And see what happens.
—
*This phrase or variations of it have been identified as a Chinese or Danish proverb, and also attributed to Mark Twain, Samuel Goldwyn, Nostradamus, and others. But it likely originated with physicist Niels Bohr. https://quoteinvestigator.com/2013/10/20/no-predict/
**Roger Burlingame, Of Making Many Books, (University Park, PA: The Pennsylvania State University PRess, 1946, 1996), p. 328.