A publishing consultant, a friend told me, said that a nonfiction book title should hit the felt need of readers. He wondered what I thought.
Felt need is an important consideration. The better we know our audience, the better we will be able to identify the concerns they have on the job, in the home, at church, or within themselves. What problems do they have? What challenges are they facing? What goals are they aspiring to? What lacks do they want to fill?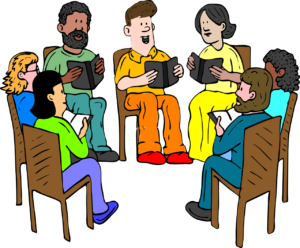 When we write, we want to answer the questions our audience has, not the questions we think they should have. But there is a balance because taking this approach can result in talking down to readers. Or the content can come off as one-dimensional because we are not writing what we are passionate about. As I say, it's a balance.
Back to the title, I believe felt need is one consideration. In chapter ten of Write Better I unpack three key dimensions of a good nonfiction book title—code, content, and creativity. Code means the title fits the genre, be it business, history, self-help, or how-to. Content means you clearly signal the topic being discussed. Creativity means presenting the code and content in a fresh and arresting fashion.
How does felt need fit in this mix? Usually it would fall under content. Here's an example.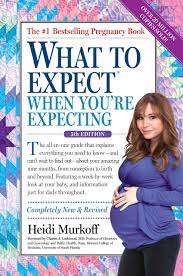 What to Expect When You're Expecting is a great title that clearly fits the code for the self-help/how-to genre. The content (help for expectant mothers) is right out there for all to see. And it offers this in a creative package (repetition and a play on words) that hits the felt need head on—expectant mothers can be nervous about what's going to happen in the next nine months, and want information and reassurance.
Wrapping all these factors into a few words is extremely difficult. Most titles don't. And many don't include felt need at all. As I write, the New York Times Bestseller list for Hardback Nonfiction stands as follows:
1. Red-Handed
2. How to Be Perfect
3. The 1619 Project
4. The Betrayal of Anne Frank
5. Enough Already
6. South to America
7. Will
8. Unthinkable
9. Crying in H Mart
10. The Storyteller
None of these hit a felt need. Even How to Be Perfect isn't really a how-to book nor about a felt need people have, unless they feel a need to look at key ethical and moral questions. Some of these titles don't even hit content clearly. From the title alone, we have no idea what Red-Handed or Unthinkable are about.
Other factors than the title went into the success of these books—such as the author or topic already having some degree of fame (Will Smith, Michael Shur, Dave Grohl, Valerie Bertinelli, Anne Frank, the 1619 Project).
As I detail in Write Better, trying to include all the elements of great title is important but challenging. Especially for those of us who are not famous, if we can only hit one ingredient successfully, hit content.
image: Clker-Free-Vector-Images, Pixabay
Next Week: "Where All of Us Are Above Average: We the Fallen People 3"