Did Jesus Make a Difference?
In the last century millions were killed in genocide, a hundred million in armed conflicts, fifty million more in political purges. Has Jesus, acknowledged as the most influential person in world history, really made any difference?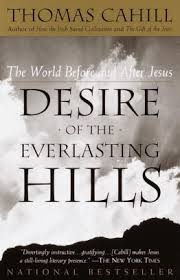 Thomas Cahill begins to answer this question in Desire of the Everlasting Hills by considering the written record of Jesus' life and the other documents his earliest followers left behind. He doesn't make the mistake of homogenizing the four gospels into one bland account. Instead he recognizes the distinct emphases of the gospel writers, devoting a chapter to each of the four, and as a result giving us a richer picture.
While starting with an introduction on the Greek and Roman history that led up to the New Testament era, chapters on Paul and the early church round out his account. Throughout he shows respects for the text by quoting many long New Testament passages—including the entire letter of Paul to Philemon! This Cahill shrewdly summarizes as "instructing the slave master in his Christian duty, while seeming not to do so" (237).
Cahill offers a popular history based in mainstream scholarship. Having written a book on Mark's gospel, I take issue with some points, but I agree with far more. Cahill does not, for example, dismiss miracles and the resurrection as mere fantasy. He calls for us to seriously consider the evidence that supports such reports.
Rather than focusing on particularly "spiritual" topics, Cahill emphasizes other themes inspired by Jesus—peace, justice, and lifting up the poor and marginalized. While the book is not religious in its intention, the author seems not to be able to help lapsing into some wonderfully devotional passages.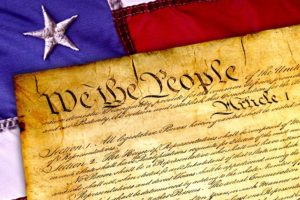 What of the initial question that inspired the book? He only hints at answers. Certainly the crucified image of the righteous sufferer has remained strong, inspiring many to follow his example even at great risk. Also, it is hard to imagine the Bill of Rights and the United Nations Universal Declaration of Human Rights emerging without the widespread influence of Jesus. "The pressure to make peace [in various quarters of today's world] is quite unlike anything the Greeks or Romans or even the Elizabethans could have imagined" (310).
We have far to go in becoming the people Jesus called us to. Yet because of Jesus, we know the way.
—–
photo credit: Pixabay, wynpnt