Reading Camus in time of Covid with my fifteen-year-old grandson has been one of the many unexpected twists of this past year. Somehow he became interested in the existentialists. I thought Camus's book The Plague might be the easiest way in since it is a novel (rather than dense philosophy) and because of its timeliness.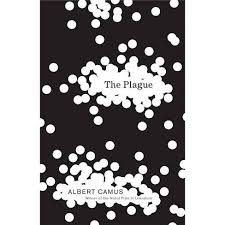 Much in the story resonates with our times: the denial, uncertainty, and fear when the plague begins; the fixation on daily death tolls; the frustration and anger with the constraints of the quarantine; the "feeling of exile—the sensation of a void within which never left us, that irrational longing to hark back to the past" (65*); the relief when after a year the plague finally begins to abate.
Ultimately, the book remains a parable for all human existence. "What does that mean—'plague'?" asks one character. "Just life, no more than that" (277). We are locked down in this life with the random threat of death hanging over us. How do we make sense of it all when death takes so many young and old, rich and poor, good and evildoers—yet arbitrarily allows so many in each group to remain?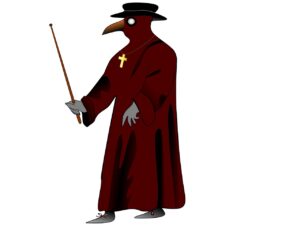 Early on a priest says he can make sense of it (as God's judgment) though at the end his theology fails when he sees a small child die after prolonged suffering. A conman makes sense of it by taking advantage of the hardships of others only to revert to depression when the plague lifts. A writer plows ahead with his novel, day by day and month by month, yet never gets beyond the first sentence. A doctor seeks meaning by doggedly helping others even when his efforts often have little effect.
In this doctor, Rieux, we find Camus's best model for "becoming a saint without God" (230). He makes courageous choices that assert the meaning and value of human life in the face of crushing absurdity. He lives as if he has hope without evidence to support it.
Camus has done us a great service by focusing our attention on the most basic and profound questions we can face. Where do we find meaning when life can seem pointless? If God exists, what kind of God is he? What is doing good? How should we live when the plague of death has infected us all?
—
*Page numbers refer to the Modern Library Edition, 1947. 1948.
Image: Conmongt Pixabay