Our world is complex and difficult to understand. With billions of people, millions of ideas, thousands of corporations, and hundreds of countries—each with different (sometimes conflicting) histories and motives—no wonder we are confused.
No wonder we are anxious and yearn for simple explanations. No wonder we want someone to tell us conclusively what is going on in the world—and who is to blame!
Because easy answers to complex questions are very appealing, we are sometimes willing to believe people who are very confident and who play on our fears—even if reason and facts don't support them.
Diane Benscoter found herself in just this situation. In chapter six of The Persuaders (which I reviewed here), Anand Giridharadas tells how she became a true believer in the Moonie cult back in the 1970s. After she got out, she reflected long and hard on how she was sucked in and was so thoroughly indoctrinated.
What didn't help Diane leave was people trying to replace bad information with good. What did work was someone planting a seed of doubt about the bad information.
People showed Diane how brainwashing looks in general (not about the Moonies in particular), and then let her draw her own conclusions. What she began to see is that the manipulative techniques of both revolutionary Chinese Communists and of the Moonies had a lot in common. And the trickle of doubt became a torrent.
While there can be many dimensions to brainwashing, two of the most common techniques are isolation and indoctrination. You remove people from a wider range of contacts (family, friends, etc.) and only let them connect with those who are like-minded.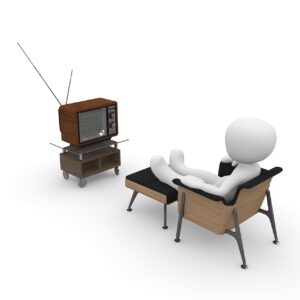 That can sound eerily like many people today who only associate with those who share their political viewpoints and who only consume "news" from outlets (right or left) that they agree with. They may be unwittingly cooperating with their own mental and emotional exploitation. Diane is now on a mission to inoculate people against being manipulated.
In chapter seven Giridharadas then contrasts that manipulative model of persuasion with an approach called deep canvassing. Usually canvassing means knocking on doors and asking for someone to sign a petition or vote for a candidate (all in less than five minutes). Deep canvassing asks people for fifteen to thirty minutes of their time.
The approach might be called deep listening because canvassers ask lots of questions and accept every answer without judgment. After building trust in this way, eventually canvassers ask, "Do you know anyone affected by this issue?" At that point they are legitimately beginning to touch the whole person, and potentially get beyond the surface opposition a person might have.
As I've said in Write Better, reviving honest persuasion is important to me because without it all we have left is manipulation or coercion. In these two chapters Giridharadas emphasizes just this point.
—
image: Peggy Marco on Pixabay