What Predicts Success in Life?
Talent is overrated. Hard work is undervalued. (Writers, take note.)
That's the message psychology researcher Angela Duckworth argues throughout her book Grit, a message she illuminates with varied stories and interviews. The combination of passion and perseverance (her definition of grit) is a much greater predictor of success than any innate ability.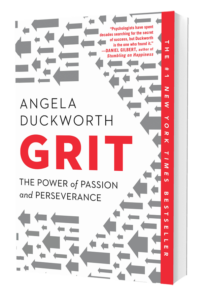 High school students who stick with an extracurricular activity—any activity—for at least two years are much more likely to graduate from college and succeed in life than those who don't.
She also argues that grit is not itself a talent, just something we are born with. Rather we can grow in grittiness through practice and by becoming part of a gritty culture. Parents and coaches who offer loving support and high expectations can help their children and athletes not just improve in skills but grow in their stick-to-it-tive-ness.
Duckworth's perspective is much like that of psychologist Carol Dweck in her book Mindset (which I reviewed here). For Dweck, the fixed mindset believes talent, ability, brains are God-given and there is nothing we can do to improve. The growth mindset focuses on improving, on learning. The outcome is secondary. The result? Those with the growth mindset tend to do better than those with a fixed mindset.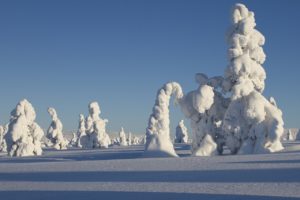 Duckworth gives a nod to the fact (as research shows) that our environment (society, family, culture) can profoundly affect our grit. The culture of Finland, as one example, can train a whole country to be tough in adversity. So grit is not merely a matter of pulling oneself up.
In fact, our environment can also have a profoundly negative effect and train us in helplessness. More research is needed in this area than Duckworth provides. Our background doesn't doom us, but she says little about how it makes emerging from this handicap infrequent and a major challenge. Exceptional people from difficult backgrounds don't invalidate the rule. They prove the rule.
One other helpful bit I'll mention: While "Follow your passion" is good advice, we don't always know what our passion is right away. It takes trying many different things, sometimes over a period of years. But, she advises, while experimenting, don't quit in the middle of a season or a semester even when you realize it is not for you. See it through to a logical stopping point—another way to grow in grit.
—
photo: Lapland Winter Snow (adege, Pixabay)