A Lenten Reflection
In typography, when we straighten lines on both sides of a column of text we say it is justified. This gives a clean appearance so readers are not distracted by jagged edges. Readers can then focus on the words, not on how they look.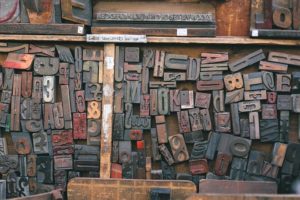 Jagged edges appear elsewhere too. A family member gets ill. We feel betrayed by a friend. Someone rear ends us. These and more pile up till we snap back harshly at those we love most. We fail to live up to our own standards of honesty, loyalty, charity.
We also need to be justified. Our lives need to be straightened and aligned with God. As Fleming Rutledge notes in The Crucifixion, the English words justify, justification, righteous, righteousness are all from the same word group in Greek.
"Righteousness" does not mean moral perfection. It is not a distant, forbidding characteristic of God that humans are supposed to try to emulate or imitate; there is no good news in that. Instead, the righteousness of God is God's powerful activity of making right what is wrong in the world. (author's emphasis)
This activity involves our individual lives but also much more. Our broken world needs to be justified as well, a world in which justice is too often perverted.
When we read, in both Old and New Testaments, that God is righteous, we are to understand that God is at work in his creation doing right. He is overcoming evil, delivering the oppressed, raising the poor from the dust, vindicating the voiceless victims who have had no one to defend them. (328)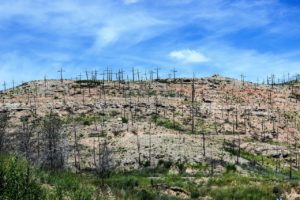 The verb Rutledge frequently uses in her book to convey this action which justifies and makes righteous is to rectify. The world and all of us in it need to be rectified, to be set right.
As we enter Lent this Ash Wednesday, we remember that while we have been rectified in Christ, we are also still in the process of being rectified. We live in the already of Christ's finished work, knowing that sin in ourselves and our world show that his blessings have not yet flowed as far the curse is found.
As he rectifies us now, we hold in that grace the hope that one day all will be set right.
—
Image credit: Free-Photos Pixabay (woodtype); 41joseatortosa Pixabay (hillside)