A Lenten Reflection
In AD 165, a terrible plague hit the Roman Empire that lasted for fifteen years. Some historians think it was smallpox, but whatever the cause it was devastating. Perhaps a quarter or more of the population died. A hundred years later another plague hit Rome, with similar results. Bodies were piled up in the streets, some being thrown there before people actually died. Thousands abandoned the cities for the countryside in an attempt to escape the pestilence.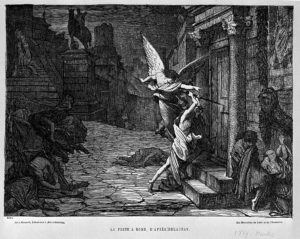 But there was one minority group that responded very differently to both plagues. They stayed in the cities. Rather than avoiding the sick, they cared for them. As a result of receiving simple food and water when the ill were too weak to look after themselves, many survived when others who were forsaken by their friends and families died at a much higher rate. Some of those in this special group of caretakers also contracted the disease, however, and died. Why did they do this, knowing the danger? Why did they act so differently than many of their neighbors?
Largely, those that stayed to help the sick were Christians. They believed Christ's call to love their neighbors, their pagan neighbors, even if it meant possible death. As a result, not only did Christians survive at a higher rate than pagans, but many of the pagans who were cared for by Christians—and who saw their sacrificial love for others—turned to Christ themselves. The reaction of Christians to these two plagues was one of the most significant factors in the conversion of half the Roman Empire to Christianity by about AD 350.*
Israel was chosen by God to be a blessing to all nations. That was the original promise and call God gave Abraham (Genesis 12:1-3), which Jesus and the prophets reiterated. We likewise have no right to turn inward and keep our blessings to ourselves, as the Jewish leaders had done. Our focus is to be outward and welcoming, even toward those who may bring us harm.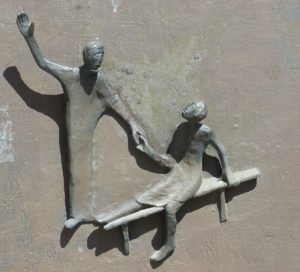 Israel was to openly accept people of every ethnic group and nation to Jerusalem as Jesus reminded them: "My house will be called a house of prayer for all nations" (Mark 11:17). We as Christians should also gladly receive people from all nations to our churches, our communities, and our countries. We can fulfill the Great Commission not only by going to all nations but also by encouraging people of all nations to come to us. In this way they can hear and see and experience the gospel in ways that may not be possible in their home nations, where Christianity is illegal or suppressed. This is what Christians do—what mission-minded Christians do.
Might it be dangerous to do this? Might some people take advantage of us? Might some of those who come from other countries actually be looking for ways to do us harm? Yes, there may be some. But we can say two things in response. First, the vast majority of people who take the risk to travel from one country to another are simply looking for a better life. The Bible clearly calls us to assist those who are seeking to escape poverty or oppression. Second, Jesus never told the disciples that following him would be safe, or that telling others about him would be safe. In fact, he told them quite the opposite.
"Whoever wants to be my disciple must deny themselves and take up their cross and follow me. For whoever wants to save their life will lose it, but whoever loses their life for me and for the gospel will save it. What good is it for someone to gain the whole world, yet forfeit their soul? Or what can anyone give in exchange for their soul? If anyone is ashamed of me and my words in this adulterous and sinful generation, the Son of Man will be ashamed of them when he comes in his Father's glory with the holy angels" (Mark 8:34-38).
—
Excerpted from Andrew T. Le Peau, Mark Through Old Testament Eyes (Grand Rapids, MI: Kregel Academic, 2017), 206-08.
*Rodney Stark, The Triumph of Christianity (San Francisco: HarperOne, 2011), 114-19; and Rodney Stark, The Rise of Christianity (San Francisco: HarperSanFrancisco, 1997), 73-94.
Images: The angel of death striking a door during the plague of Rome. Reproduction of a wood engraving by P. Noël after J. Delaunay. Credit: Wellcome Collection. Attribution 4.0 International (CC BY 4.0); Jesus healing–falco pixabay