When widespread coronavirus restrictions first began to take effect last month, I was in an airport.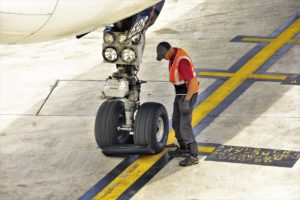 I suddenly became acutely aware of people around me serving food, cleaning tables, maintaining equipment, and many more. Clearly, I thought, I have not appreciated such people enough or sufficiently expressed my thanks. They (along with other more obvious examples of first responders and medical staff) were putting their health on the line to serve me and others, to keep society functioning, even if it was at a reduced level.
What they were doing was courageous, putting their own well being at risk for the sake of others. I also realized, however, that some of them had no choice. They could not afford to stay at home without pay for weeks or months. They had no savings, no family safety net to fall on. They could not do their jobs virtually via laptop and Zoom.
One grocery store worker feels the label of hero is misplaced for her and others. And she raises good questions. At least hazard pay should be a consideration for such workers.
Heroes, nonetheless, may not always look like what we expect. They do not always arrive with a uniform, a cape, a superpower, magical abilities, or exceptional cleverness.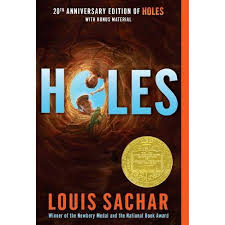 In Louis Sachar's novel, Holes, Stanley Yelnats is a wonderful, unexpected hero. He is a bit overweight, awkward, doesn't seem particularly smart or charming, has little by way of leadership skills, and in fact often gets picked on by other kids. He is almost the definition of ordinary, if not forgettable. Yet the whole tale of injustice, bad luck, and obsession hangs on his steady, unflappable, and forgiving character.
How? Stanley does not take life too personally—the good or the bad. He also makes room to help those in need. Zero, for example, wanted to learn to read. Stanley helped him despite ridicule and potential punishment. Finally, Stanley has grit. He doesn't give up. He undramatically keeps plodding ahead, moving forward, when others would have stopped.
Years ago I saw the movie based on this book. As I read it recently for the first time, I remembered some of the story. But I found it to be a splendid reminder that even ordinary people can be heroes by virtue of their ordinariness.
image credit: Pixabay Scottslm