For many of my generation, my world of type was proscribed by Courier, the almost universal typeface of the typewriter era. I did notice, though, in the 1960s when the Minneapolis Star and Tribune started using a san serif face for their headlines. Now that was pretty cool. Not as cool, however, as the psychedelic typefaces that started popping up on album covers that same decade.
I learned a little bit about such things when I was editor for our high school newspaper. But my real education came from Kathy Lay Burrows, the first designer I worked with at InterVarsity Press. She loved type. She knew the history of each face, who the designers were and the story behind each one. The elegance of Garamond and Bembo made her swoon.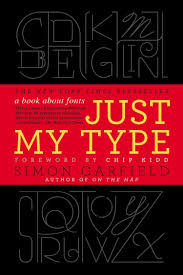 The only time I doubted her instincts was when a crusty old proofreader nearly swore to this freshman editor under his breath that Souvenir was only suitable as a display type and was never intended by God or anyone as body text!
Simon Garfield's Just My Type is full of just such opinionated fun while he fills in the backstory of the designs and the designers. Comic Sans, for example, comes in for its share of ridicule. That well-intended typeface is casual, unintimidating, almost flip—and for many, irritating if not revolting.
Helvetica, on the other hand, is practical and suited to mass communication. It is comfortingly neutral, like the Swiss homeland from which it comes. Typefaces, you see, communicate much more than the content of their texts. They are a medium that is part of the message.
Lots of ads, signs, stationary, books, album covers, products, and other type examples are sprinkled throughout the book. These help us keep straight the hundreds and thousands of options that are out there—something that even those well versed have difficulty doing.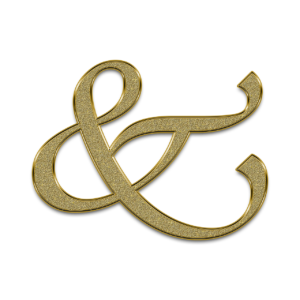 And how could I have not known that the ampersand (&) is actually an elegant combination of the letters e and t which comprise the Latin word et, meaning "and"? I do now, & am a better person for it.
If you've ever wondered what's behind this world of type or, like me, had a good grounding and wanted more, here is a fun package to do just that.
—
image: Pixabay Tatutati