Retirement isn't an idea you find in the Bible. Yes, the march of time slows us down, and we need to transition to a new rhythm, allowing the next generation to take the lead. But sipping drinks with little umbrellas by the beach for months on end is not the ambition recommended by Peter, Paul, or Moses.
When formal or full-time employment winds down, we nonetheless still have to figure out what to do with our time. A couple years before I actually stepped down from my job, someone suggested I do an exercise. That was simply to write out a plan. I did it and that helped me clarify in my own mind things I was already thinking about. Here's what I came up with: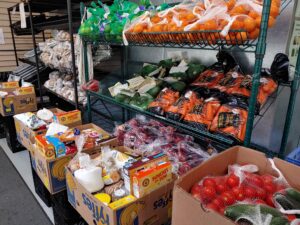 1. Read more. All the books were waiting that I've wanted to get to that I hadn't had time for.
2. Do some freelance editing and consulting. I wanted to do some, but not too much. I already had one project lined up to begin with.
3. Write more. I had one book to finish in the first six months, as well as to keep my blog going.
4. See our thirteen grandkids more. They are in Chicago, Denver, and Tucson. We made several trips out West in the first year and subsequently. What fun!
5. Give more volunteer time to the church. In particular I wanted to start regularly helping out at the food pantry our church sponsors.
6. Give attention to home improvement projects. Almost every room in the house needed attention. I planned to do one or two rooms a year.
Your list would look different. My ideal day, I thought, would be to write, read, or edit in the morning, and then get my body moving by doing home improvement in the afternoon. It has rarely happened exactly that way, but I have enjoyed the mix over weeks and months. All six items on my list have been part of my regular routine.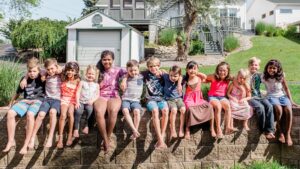 My wife, Phyllis, needed to do it differently. She is such an activist I suggested she not make a plan or any long-term commitments for a year. Otherwise she would fill up her schedule without a clear sense of priorities. And I knew she would have plenty to do during that year, but she needed to organically see what her new rhythm of life would be. So she did. She spent the year continuing to be active with friends, family, discussion groups, and service opportunities. But no big plans.
This took a bit of discipline on her part because immediately on stepping away from her job, she was offered an opportunity to volunteer with a weekly jail ministry. That sounded just right but she waited a year, at the end of which that option was still at the top of her list. She's done it ever since and loved it.
—
credit: Andy Le Peau (food pantry)