Martin Schleske is a lifelong luthier (violinmaker) whose art has interwoven with his faith such that the two are one. His recent volume, The Sound of Life's Unspeakable Beauty, is his meditation on both.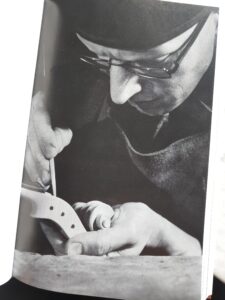 When a friend gave me his book, one of the most beautiful and profound works I've read, he wisely suggested I savor a few pages at a time. The depth of each page, of each paragraph, of each sentence made it worthwhile to do just that. Over the period of a few months I sojourned through this book.
I found myself copying over dozens of insights, slowing me down enough to ponder each. Here is one: "Humility does not lie in thinking little of myself but in thinking enough of others to serve them." (115)
Then this: "What is faith? That which takes part in God's adventure. What is love? That which takes part in God's resolve. What is hope? That which participates in the world's loving and faithful development." (183)
And another: "The only thing that suffering has to say is this: Be there for each other!" (231)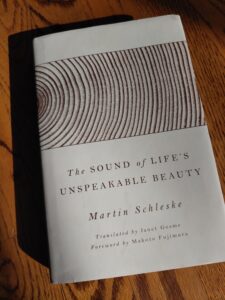 And this: "Jesus did not say: 'Listen to the following definition of God. It should be your faith. Blessed are those who believe that their doctrines are holy. They will give you rest.' Instead he said: 'Come to me, and learn from me, and you will find rest for your souls.' " (244)
And: "The difference between judgment and constructive criticism is mercy." (272)
Yet this is not a book of aphorisms. With stories and a fascinating window into violinmaking which provides a rich metaphor tying it all together, we have a deep look at our life in God, and the art of God in us. The beautiful production of the book matches the content. Printed on heavy coated paper and accented with arresting photographs by Donata Wenders, I urge you also to savor this book.