Hear are a few, brief, miscellaneous items of interest. (See the last piece regarding this string of adjectives.)
Click on the Headline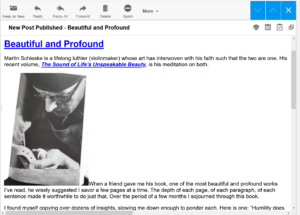 Some of you who subscribe to Andy Unedited have mentioned that the font size is small in the email alert you receive. If you just click on the headline of the blog found in the email, you will be sent to the blog website which is much more readable. (So, for example, if you get this in an email, put your cursor on "Tuesday Round Up" in the email and then click! Easy as eating pumpkin pie.)
1917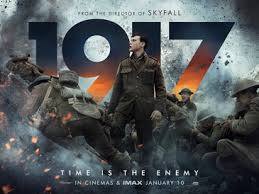 My wife and I recently rented the DVD of this gripping story of two British soldiers in World War I who make an amazing 24-hour journey to deliver a message that could save hundreds of lives. The unusual use of only one camera during the entire film heightens not only the immersive immediacy of the movie but the dogged courage of this pair.
Write Better ebook and paperback sale
In honor of Cyber Monday coming up next week, the ebook edition of Write Better is now available for sale on Amazon.com and will soon be on ChristianBook.com for only $4.99 through December 2. Mark your calendar and take advantage.
You can also save 50% on the paperback edition (and a truckload of other IVP books) through Christmas just by clicking this link. Tell your friends. Happy Holidays!
Hope*Writers
I was recently interviewed by the good folks at Hope*Writers, a community helping people with the art of writing with the business of publishing. You can view it for free here as I discuss the importance of beginnings and endings, why determining your audience is so key (and how to do it), as well as ways to engage readers.
The Crazy Grammar Rule You Never Heard Of
Most click-bait headlines disappoint. The actual article ends up to be so lame compared to the come-on. But this one about the crazy "Grammar Rule You Know But Have Never Heard Of" is absolutely spot on. I never knew this complex rule as a rule, but I instinctively follow it all the time. So do you. Mind blown!