Daniel is one of the most popular and yet challenging books in the Bible. In plain language yet without oversimplifying, Tremper Longman guides us with a steady hand through its sometimes wild passages. While not a commentary, How to Read Daniel insightfully walks us through the main aspects of each chapter.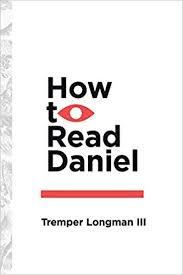 Daniel is divided into two seemingly distinct parts. The first half consists of six stirring stories (court tales) of Daniel and his three friends. These include the famous scenes of the fiery furnace, the lion's den, and the writing on the wall. The second half consists of four visions of the future that are full of strange images and figurative language. What binds them all together, as Longman regularly reminds us, is to assure readers that whether we have difficulties in the present or in the future, God is in control of history and he will have the final victory.
Daniel's point is not to give a timetable (a point many readers miss) but to tell his readers (and us) that God will make all things right and that our role is to live faithfully in the meantime.
Longman believes Daniel was written earlier rather than in the second century BC (after the prophesied events took place), as many recent scholars contend. But he does not much argue either his case nor the case of those who hold to the later date.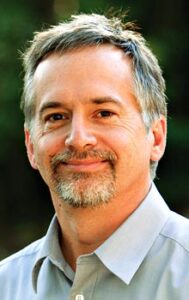 His final two chapters are especially valuable on how to read Daniel as 21st-century Christians in hostile cultures. He notes there is no "one-size-fits-all formula for how . . . to interact with powerful forces that are not friendly to our religious values." Sometimes Daniel and his friends respond only in private and sometimes in public. Sometimes they seek to persuade rather than confront. "The one thing that is clear and consistent is that they do not go out of their way to offend the authorities" (148). Instead they use wisdom and civility while remaining faithful in difficult circumstances.
He also shows balance and commitment to the text this way: "While there is nothing wrong with trying to persuade the broader culture toward Christian values, there is everything wrong with trying to use the power of the state to make non-Christians act like Christians" (166). The important truth Longman leaves with us is this: In the face of much uncertainty and many difficulties, Christians can live without fear because we know the end of the story.
—
I received a complimentary copy of this book from the publisher. My opinions are my own.