In a day when so many of us think we are RIGHT while so many others are WRONG, Reinhold Niebuhr's neglected classic, The Irony of American History, deserves wide reading. Published the year I was born (1952), in the context of a world dominated by the sharply defined conflict between democracy and communism, its clear message is still important today.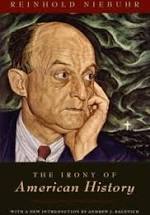 As much as we would like to change the world (regardless of our ideals from the right or left), we inevitably bump into both our finiteness and our selfishness (or guilt, as Niebuhr calls it). When we ignore these limitations, trouble inevitably follows, sometimes tragically on a massive scale.
The problem is that in our idealism we are "too blind to the curious compounds of good and evil in which the actions of the best men and nations abound" (p. 133). Aleksandr Solzhenitsyn echoed Niebuhr when he famously said, "The line separating good and evil passes not through states, nor between classes, nor between political parties either – but right through every human heart."
The world is just immensely more complicated than we can imagine or give credit for. We forget, as Niebuhr says, that we are not just a creator of history but also its creature. Therefore, our overly energetic attempts to control it are sure to be met with disappointment or worse.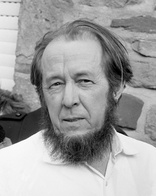 Throughout the book Niebuhr is a penetrating critic of communism's flaws and failings, saying, for example, "Communism is a vivid object lesson in the monstrous consequences of moral complacency about the relation of dubious means to supposedly good ends" (p. 5). Yet he is also clear-eyed about how the American experiment can go haywire.
Free market thinking, for example, is very aware of the dangers of political and military power (especially seeking to limit the former) but downplays the reality of economic power, and sees little need to limit that. Part of the pragmatic virtue (and irony) of the American system is that we were able to recognize this and act on it at least somewhat. The labor movement and the New Deal of the last century created more financial equity and justice while still allowing capitalism to continue to dominate our theories.
Writing about the early 20th century he said, "The significant point in the American development is that here, no less than in Europe, a democratic political community has had enough virtue and honesty to disprove the Marxist indictment that government is merely the instrument of privileged classes" (p. 100).
America's potential problems extend into other realms as well. "The American situation is such a vivid symbol of the spiritual perplexities of modern man, because the degree of American power tends to generate illusions to which a technocratic culture is already too prone. This technocratic approach to problems of history . . . accentuates a very old failing in human nature: the inclination of the wise, or the powerful, or the virtuous, to obscure and deny the human limitations in all human achievements and pretensions" (p. 147).
Niebuhr's final chapter lays out what he means by irony—how two contrasting elements come together in a person or a nation with one arising from the other. A strength also contains a hidden weakness, for example. He goes on to highlight the foundation for this view of history, which comes from the biblical perspective of a "divine judge who laughs at human pretensions without being hostile to human aspirations" (p. 155).
Humility in spirit and modesty in ambition is not a message corporate kingpins, political powerbrokers, or even many humanitarian heroes want to hear. Such restraint does not suit them. Nor does pragmatism seem to rally a constituency as fervently as zealous idealism.
Yet his message is essential. That doesn't mean we have no hope. Rather our hope and ideals are to be seasoned with realism about the world and with humility about ourselves.