For the last dozen years I have consistently avoided the news, and I feel I am a better person for it. In the spirit of Neil Postman's Amusing Ourselves to Death, Jeffrey Bilbro goes even deeper in his literary, social, and theological analysis found in Reading the Times.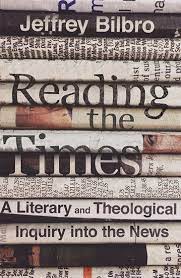 Bilbro hits his stride in Part Two with his penetrating comments on time. That may seem especially theoretical, but it makes all the difference whether we are beholden to chronos time (chronology; quantitative clock time) or kairos time (often defined as qualitative moments of significance). The news is imprisoned by chronos. It isolates and disconnects events from their meaning and leaves us barren.
The author goes even further, saying that with kairos time "history's true meaning emerges in the light of Christ's life." Our lives are not empty, trivial moments that are doomed to be forgotten centuries and millennia hence. Rather, quoting Paul Griffiths, "the crucifixion, resurrection, and ascension of Jesus lie at the heart of time. . . . Time is contracted by these events, pleated and folded around them, gathered by them into a tensely dense possibility." Every laugh, every tear, every act of love is caught up in the kairos of Christ for eternity. Death is defeated. In Christ, nothing is lost.
How do we apply all this to the dilemma of our current hyper-contentious news environment? Bilbro, perhaps surprisingly, critiques the conventional wisdom that we need more fact checking and that we need to diversify our news feeds. I'll let you read the book to find out why, but here's a hint: it has to do with forming community.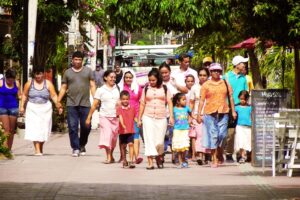 In this way Bilbro offers more ways forward than Postman. "Instead of allowing the news to create our communities, Christians should seek to help their communities create the news." This can begin with the simple act of walking our neighborhoods rather than isolating ourselves in cars or behind screens. On another level we can, for example, pursue redemptive publishing by reading, he suggests, things like Civil Eats, American Conservative, The Atlantic, Commonweal, Hedgehog Review and more.
This book is so much more than about the news. It is a rich and profound book about life. And you can easily find the time to read it with all the free time you will have from not following the news.