Why do some brilliant editors discover bestsellers and other incompetent editors miss them? From Emily Dickenson to Harry Potter, how could so many have turned them down? In his history of the Scribners publishing house, written 75 years ago, Roger Burlingame pulls back the veil on this mystery.* For many writers and readers, this will be a revelation. Editors will not be surprised at all. They will recognize their own experience in this account, affirming how true it is in our digital age as it was a century ago when moveable type still ruled.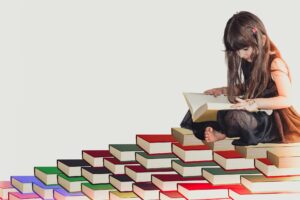 When a book by a new writer becomes a best-seller, a body of legend grows about it. It appears that it was declined by a dozen stupid publishers until some genius saw its worth and brought the author from his garret into the daylight. It is not explained that the genius who discovered Author A, the week before let Author B's manuscript slide through his fingers to another genius who may, indeed, be the very oaf who originally saw no prospects in Author A, but now is acclaimed as the discoverer of B's masterpiece. Nor is it told how long and patiently both these publishers have labored with the beautiful lost words of Authors X and Y, upon whom, year after year, the public has inscrutably turned its back.
To those who know the facts beneath the legend, therefore, it is not surprising that good publishers waste so few tears over mistaken judgments of manuscripts. Over a long career any publisher can find in his record dozens of declinations of books which later brought fame and profit to someone else. If, in that career, he has built up a solid body of good authors who enjoy working with him and bring him a steady income, year after year, and if, besides, he has laid a backlog of departments producing steady-selling religious, educational, juvenile, subscription or technical books, he has spent his energies more wisely than in the restless search for big sellers. The proof of this is in his survival. Those publisher who have approached their job in this way have lived the longest, and the wisest young publishers in the field today are those who are steady building, regardless of brilliant, quick and sporadic successes.
The public, too, amused by the best-seller legends, is seldom aware of the peculiar reasons behind some declinations or of how beneficial to an author the rejection of a manuscript may be. A publisher whose list is full, say, for two seasons ahead, will reluctantly let go a book which seems sure-fire to himself and all his editors. He is already committed to the limit of his capacity. If, now, he takes on another large job, he knows either that he cannot do it justice or that, if he does, the books for which he has already agreed to do his best will suffer. . . . So, though it would be surprising to find an author pleased at a rejection—even when these things are explained to him—yet it is common enough, afterward, for him to look back over his manuscript's stormy voyage and thank his luck stars that it came to haven at last in the place where the fullest measure of attention could be accorded it.
*Roger Burlingame, Of Making Many Books: A Hundred Years of Reading, Writing and Publishing (University Park, PA: The Pennsylvania State University Press, 1946; 1996), 61-62.
image credit: khamkhor, Pixabay