All of us have our insecurities. Perhaps those of us who are writers are above average in this regard.
We hesitate to write. We then hesitate to show anyone what we have written. Then we are reluctant to submit it for publication. Then we doubt anyone will like it if published. Finally, we are distressed that our publisher seems to have promoted another author's book more—and more successfully—than ours!
That way madness lies.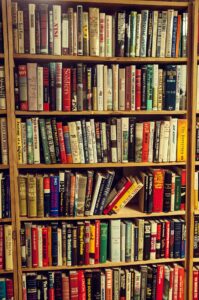 Over a hundred and twenty years ago, Edith Wharton, the first woman to win the Pulitzer Prize, also suffered from this common malady. In 1899 she wrote to her publisher,
I do not think I have been fairly treated as regards the advertising of "The Great Inclination." The book has now been out six weeks, & I do not think I exaggerate in saying that it has met with an unusually favourable reception for a first volume by a writer virtually unknown. . . . I have naturally watched with interest the advertising of the book, & have compared it with the notices given by other prominent publishers of books appearing under the same conditions. [Others] advertise almost continuously. . . . If a book is unnoticed, or unfavourably received, it is natural that the publisher should not take much trouble about advertising it; but to pursue the same course towards a volume that has been generally commended, seems to me essentially unjust. (117-18)
This letter, excerpted in Roger Burlingame's Of Making Many Books, is but one of many such examples the author found in Scribner's correspondence files. He discovered several cases in which Author A would write complaining that he got less advertising that author B. Yet Author B made the same complaint regarding Author A!
Comparisonitis has plagued humanity not just for a century but for millennia. None of us is immune. Sadly we have no magic cure.
One discipline may ameliorate the condition, however. I mention it in Write Better. Gratitude. Remembering to give thanks for all we have been given can redirect our focus from what others have that we do not. We can tamp down our lesser angels by regularly, daily, asking what good things are in my life or what was a highlight of the day.
Certainly we are better off giving energy to our writing than to our insecurities.
—
Image by MorningbirdPhoto from Pixabay