The Unexpected Ways of Originals
Adam Grant made a huge mistake.
Grant had the opportunity to invest on the ground floor of a revolutionary e-commerce enterprise. As he talked to the entrepreneurs, he discovered they had no experience in e-commerce, they were hedging their bets by not quitting their day jobs, and their decision-making process seemed interminable. He turned them down. The result? The new company was a massive success.
How could he have been so wrong? That drove him to write his book, Originals. The result? A wealth of research, wisdom, and ideas about how original thinkers work, the counterintuitive strategies they sometimes employ, and unexpected factors that contributed to their success.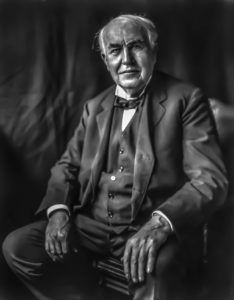 And how do original thinkers work? From Beethoven to Edison to Picasso they outproduced their peers. Each is famous for several works of genius. What is little known is the thousands of works they generated that are forgotten. Producing so much in quantity increased their odds that a few would be landmark creations.
And, second, what counterintuitive strategies do they use? Scientists are twelve times more likely to win a Nobel price if they write poetry, plays, novels or other works, than if they don't. And twenty-two times more likely if they perform as an amateur actor, dancer or magician. Originals are not mono-focused but wide ranging.
Originals tend not to be risky in all areas of life but only in some. They don't let impulse or intuition carry them away. They pursue their dream while continually reviewing options, downsides, and problems, as well as strategically procrastinating to make sure they've thought things through carefully.
Counterintuitively, successful originals also take on rolls as moderate radicals who are willing to compromise and form unlikely partnerships, rather than extreme radicals who only espouse the purity of their cause (as I previously wrote about here). They also turn anxiety into positive energy while keeping calm in the face of opposition or hostility.
Third, what unlikely factors can contribute to originality? Birth order. Being an only child or being deep in the pack of a large family can make originality more likely. Birth order is no guarantee, however. And regardless of where we fall in a family, we can all increase our creativity and impact by using some of the strategies noted throughout.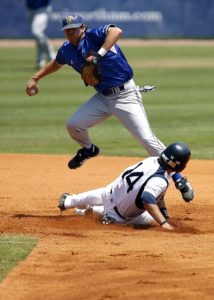 The author's definition of an original as someone who is different or inventive is not much more than a tautology. He would have been better off to concretely define creativity as combining two things or ideas which hadn't been joined before or by combining them in a new way.
Those who have read Daniel Kahneman, Susan Cain, and Chip and Dan Heath will also find some ideas familiar. The book is, nonetheless, a pleasure to read with its combination of engaging stories, solid research, and usable, memorable principles.
From what makes a great base stealer to how to parent for moral development to why you should get rid of the suggestion box to how to write great headlines to creating change as a minority, the book is wide ranging and can keep you, like the author, from making some big mistakes.
—-
photo credits: Pixabay Flybynight (Edison); Pixabay Keithjj (baseball)