Reading Romans with Eastern Eyes
For those like me who are steeped in Western individualism, the honor-shame dynamics of the Bible are hiding in plain sight.
Honor abounds in the Bible as seen in words like glory, name, blessing, praise, clean, renown, glorify, beloved. Shame words are equally plentiful—ashamed, accursed, humiliation, wretched, forgotten, reproach, despised, mocking, crushed, reviled, cursed.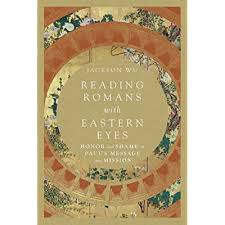 The dynamic of corporate identity comes to the fore in Scripture far more than many of us imagine. Jackson W.'s Reading Romans with Eastern Eyes (a series of essays that move through the letter chapter by chapter rather than a verse-by-verse commentary) does not seek to undo centuries of analysis in the Western tradition that emphasizes sin and guilt. Rather it seeks to place alongside that viewpoint another dimension that deepens our understanding of Paul's most theological letter.
The author defines honor as "one's perceived worth according to the agreed standards of a particular social context" (14) As such, honor can be achieved or ascribed. In the West we lay greater emphasis on the first. The East emphasizes the second. But we still see a number of honor/shame-oriented subgroups still thriving in Western culture—the military, street gangs, teenagers, sports teams, and rural communities. The fear of shame can effectively control the behavior of these members.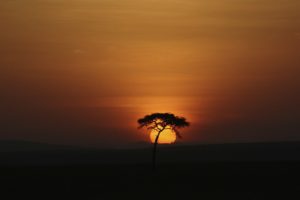 God's glory gets particular emphasis in this book. As the author says in his discussion of Romans 4:20-21, "Genuine faith in God magnifies his worth. By faith, we honor him" (48). In this vein Romans often focuses on how God deals with Jews and non-Jews, bringing them both into his family, to glorify him. A Jewish sense of superiority relegates God to a tribal deity. Therefore, "Romans contradicts the idea that ethnic conflict is a second-tier concern for the church" (65).
Just a couple other highlights. The author's analysis of Romans 7 (famous for Paul's use of first person—"What I want to do I do not do," etc.) is of particular interest. He makes a strong case that this seemingly quintessential discussion of the individual instead "refers collectively to Israel during the exodus" (132).
Later the author critiques ancestor worship but also helps us sympathize with it by quoting Chesterton: "Tradition means giving a vote to the most obscure of all classes, our ancestors. It is the democracy of the dead. Tradition refuses to submit to the small and arrogant oligarchy of those who happen to be walking around." Tradition can be good, but it does not eclipse God. He is the "Lord both of the living and the dead" (Rom 14:9).
This book does not dismantle everything we ever thought we knew about Romans. Rather it enriches our understanding of the letter by getting behind the honor-shame culture that infused the Bible's world.
—
photo: Pixabay zgmorris13