I long to be creative and fresh, offering new ideas and new ways of saying things that are arresting and stimulating. When I see a painting that is startling in the new perspective it offers, when I watch a movie that exudes inventiveness, when I read a book that is original and captivating—I am invigorated, and yearn to do the same.
Yet if I go just a bit deeper into these creative efforts, I invariably find that they begin with something decidedly unoriginal. They begin with "something borrowed." Shrek is one of my favorite films. It offers a fun, revisionist twist on many fairy tales . . . but there it is! The movie borrows fairy tales and gives them a new take (ogre as hero).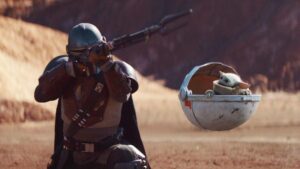 Whole genres even borrow from prior genres. Don't many sci fi books and movies owe a great debt of gratitude to the old Western? What is different is combining two genres into one.
The past (Homer, Dante, Chaucer, Cervantes, Austen, Achebe) offers inspiration for the future. So we should immerse ourselves in the past, mine the past, and consider how the past might serve us by giving it a twist or by mingling pieces which have not been connected before.
But there is another advantage. The past can give our writing a heft, a substance, a weight that we can't generate on our own. If I can effectively employ Tolstoy's motifs, themes, images, or language, my work automatically begins to rise.
Don't worry about stealing. Everyone does it. All the greats themselves borrowed from others. Michaelangelo borrowed from the Romans. Milton borrowed from Dante. George Lucas borrowed from Kurosawa. Kurosawa borrowed from John Ford.*
It's impossible not to borrow. Yet we don't want shallow imitatations; rather our aim is to build anew on the old.
—
*See Andrew T. Le Peau, Mark Through Old Testament Eyes (Grand Rapids, MI: Kregel Academic, 2017), pp. 13-16.
Screenshot: Lucasfilm, The Mandalorean