Eighty years ago, as World War II was erupting, the president of the University of Chicago, Robert Maynard Hutchins, made a speech which sounds like it could have been given today.
He leads with a strong assertion. "Democracy is not merely a good form of government; it is the best." His reason for this is interesting. "It is," he said, "the only form of government that can combine three characteristics: law, equality, and justice."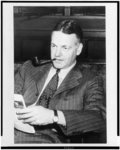 But, Hutchins asks, how can we know these three make a valid foundation? Because, he says, this basis for democracy is moral. "Its end is the good for man. Only democracy has this basis. Only democracy has this end. If we do not believe in this basis or this end, we do not believe in democracy. These are the principles which we must defend if we are to defend democracy."
Here we come upon a problem, however. How can we know these characteristics are moral? How can we know anything is moral? It's a problem because "for forty years and more" (and again, he was speaking in 1940) "our intellectual leaders have been telling us they are not true. They have been telling us in fact that nothing is true which cannot be subjected to experimental verification. In the whole realm of social thought there can therefore be nothing but opinion. . . . There is no difference between good and bad; there is only the difference between expediency and inexpediency. We cannot even talk about good and bad states or good and bad men. There are no morals; there are only the folkways. The test of action is its success, and even success is a matter of opinion. . . ."
Who is to say what is moral and what isn't? If everyone is doing it, why not me or you? Who's to say who is a moral person and who isn't? I can justify anything I do as long as I can avoid the consequences of the law.
But an even more sinister consequence of this line of thinking awaits. If everyone's opinion is equal, if there is no real way to convince someone that I am right and you are wrong, then we are left with yelling at each other. And if yelling doesn't resolve disputes, the only option remaining is coercion. As Hutchins said, "If everything is a matter of opinion, . . . force becomes the only way of settling differences of opinion."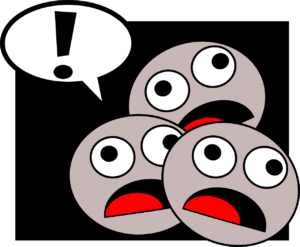 What can we do in the face of all this? This is a huge question which requires a multifaceted response. Allow me, however, to mention just one simple step we can all take.
We can stop listening to people who yell, and start listening to people who are trying to make a rational argument. We can stop listening to those who are trying to manipulate, name call, or overwhelm us with hot rhetoric. As I've noted in my chapters on persuasion in Write Better, instead we should listen to those trying to persuade fairly, speak calmly, and appeal to the common good. We can also choose to listen to these who present different sides of an issue (not just one) while exercising this sort of principled persuasion.
Listening to or reading such persuasive arguments is harder than it may seem because it takes effort to follow such reasoning. It is also hard because doing so opens us up to the possibility of finding out we are wrong. And we don't like to hear reasons or information that disagrees with conclusions we've already come to.
Being open and willing to learn is difficult but necessary because if we won't practice principled persuasion or allow ourselves to be persuaded, force is all we have left.
—
Image credits: Dr. Robert Hutchins becomes Chancellor of University of Chicago, 1945. Photograph. https://www.loc.gov/item/91481464/; Faces–Pixabay, Clipart-Vectors