Samuel Taylor Coleridge's The Rime of the Ancient Mariner is famous for its albatross and for "Water, water, every where,/Nor any drop to drink." In Mariner, Malcolm Guite gives us so much more in this first-rate biography of Coleridge combined with a masterful analysis of the work's compelling story, vivid images, and powerful poetry. In doing so Guite unveils the remarkable parallels between the two. Even more remarkable, Coleridge's life seemed to follow the pattern of the ancient mariner after he had written the poem, not before.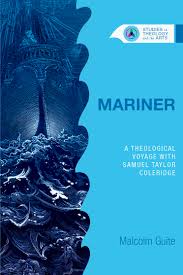 Coleridge is also known for his addiction to opium which took him to his own "Night-mare Life-in-Death." It began when a doctor prescribed it for his various aliments (something doctors of the day commonly did not knowing its powerful addictive effects). Intertwined with his years-long struggle for physical well-being was one for spiritual renewal. Coleridge never rejected his faith but went through struggles to a deeper more profound personal, intellectual and theological commitment.
We also see his early friendship with Wordsworth which was crucial as the two launched the Romantic movement in reaction to the dry rationality of the Enlightenment. Yet even this relationship went through its stormy patches, much of it due to Coleridge's own troubles.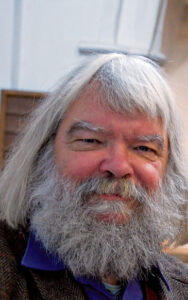 Such was the power of Coleridge's personality and intellect that even in the midst of his deep struggles he reshaped the way the world saw Shakespeare in a series of landmark lectures. Previously the Bard was viewed as a second-tier talent of popular leanings. After Coleridge we know him to be the premier wielder of not only the English language but of art and life.
As a priest, poet and songwriter, Guite is perfectly suited for the task of bringing this life and this work home to us. He does not disappoint.
—
Disclosure: I received a complimentary review copy of this book from the publisher. The opinions I have expressed are my own.